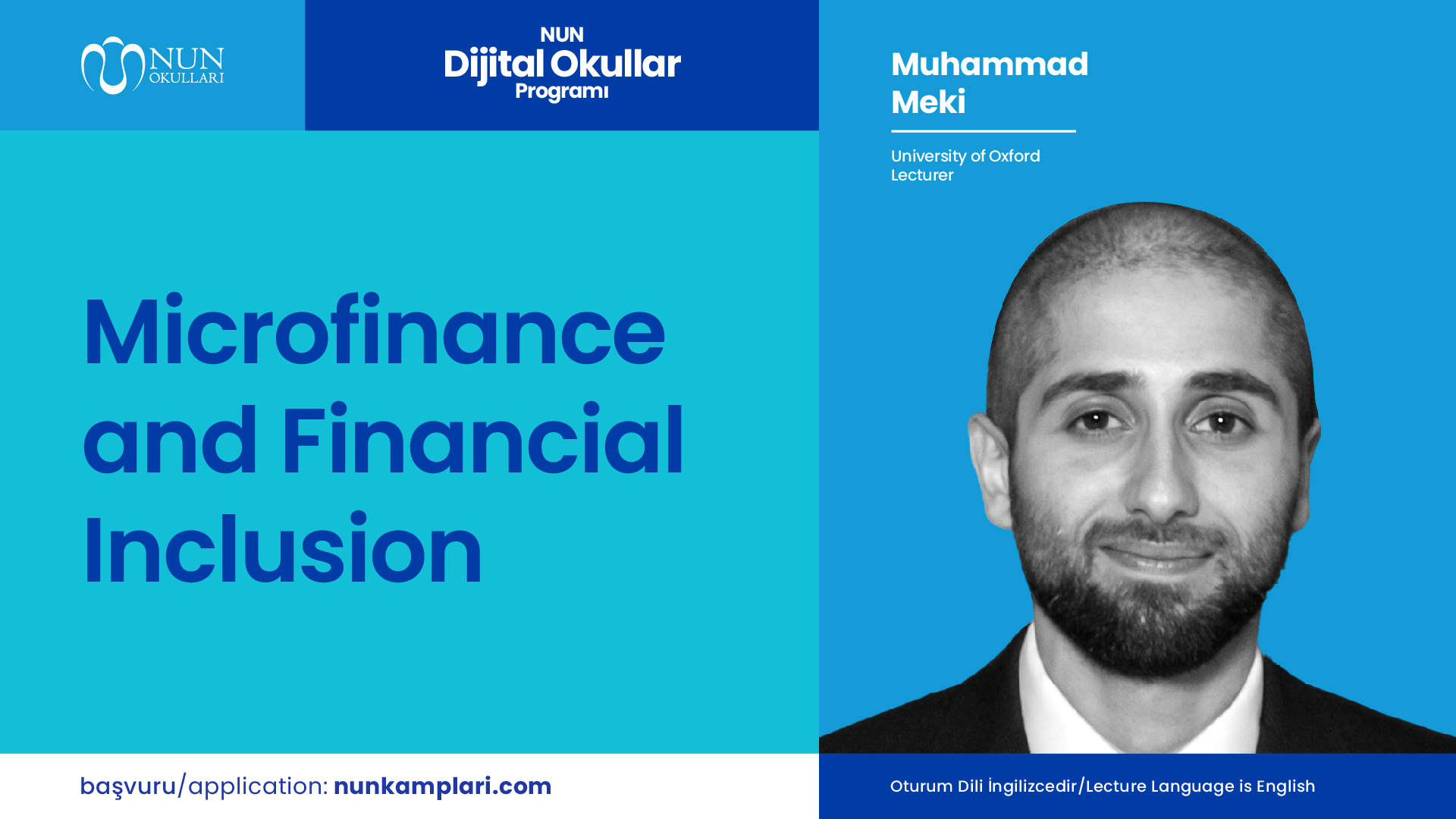 Microfinance and Financial Inclusion -  Muhammed Meki
Educator:  Muhammed Meki

Position / Institution: Researcher and Lecturer at University of Oxford

Country: UK
Educator Biography: Meki is a development economist based at the University of Oxford, where he holds a joint position between the Department of International Development and the Centre for Islamic Studies. He is also affiliated with the Centre for the Study of African Economies (CSAE). He completed his PhD from the Department of Economics, University of Oxford, followed by a post-doctoral research fellowship at Pembroke College Oxford until 2020. He has also completed postgraduate degrees in finance (LSE), economics (Cambridge), and development economics (Oxford). He has conducted fieldwork in Pakistan, Kenya, Bangladesh and Indonesia.
The School: Digital Humanities and Social Sciences School
Course Name: Microfinance and Financial Inclusion
Course Content: 
Course Language: English
Date:  The program is divided into girl and boy student groups. The current calendar can be found here.
Certificate: At the end of the training, participants will be given a certificate of achievement approved by NUN Schools.
Program Fee: 180 ₺ (VAT Included)
*The cost of each module is 180 TL. You can make payment transactions with your credit card by adding it to the cart.