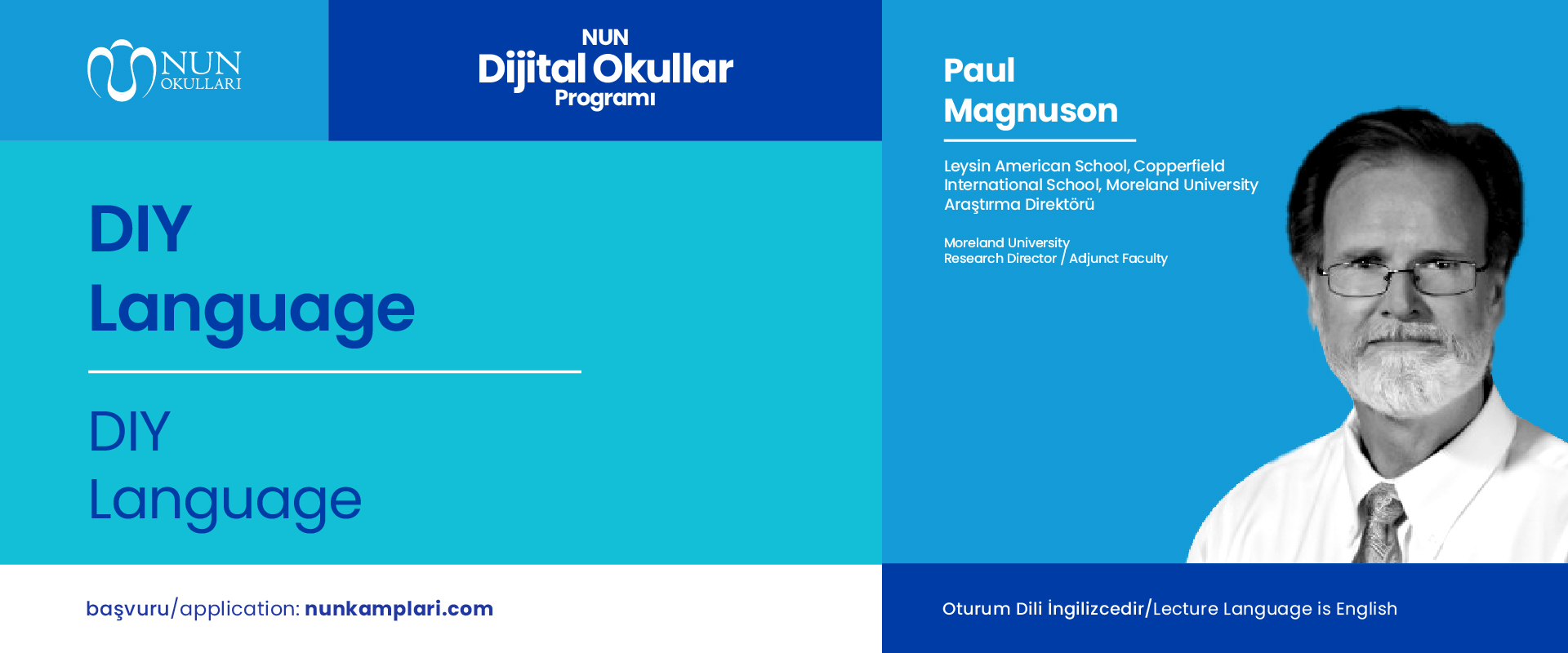 DIY Language
Lecturer: Paul Magnuson
Working Place - Position: Leysin American School, Moreland University - Research Director
Biography:
He has been in education 30 plus years, with over 20 years of summer school experience. He  enjoys creative programs for students and self-organized professional development for adults. He is currently working parttime at two international schools, supporting in-house action research as professional development, and teaching initial licensure and masters programs in international education, ESL, and administration in a completely online environment with Moreland University. 
Lecture Field: Digital Innovation & Entrepreneurship School
Lecture Name: DIY Language
Content:
How does English create a question, and how is that different than in Turkish, French, or Mandarin? How do Chinese pronouns differ from German and Spanish pronouns? If you were going to make a language yourself, what system for questions and pronouns would you use? Would the system you create be more logical than natural languages? Would it be easier to learn? And would it function just as well as any other language to make plans with friends, to describe a situation, or to solve a problem?
In DIY - Do It Yourself - Language, you are introduced to the world of constructed languages. Whether just for fun or to create a fantasy world for a novel or movie, making your own language will open your eyes to just how incredible language really is.
Language: English
Certificate: At the end of the training, the certificate of success approved by NUN Schools will be sent to the participants by e-mail.

Program Price: 200 ₺ (VAT Includes)
*The fee for each module is 200 TL. By adding it to your cart, you can make your payment with your credit card.