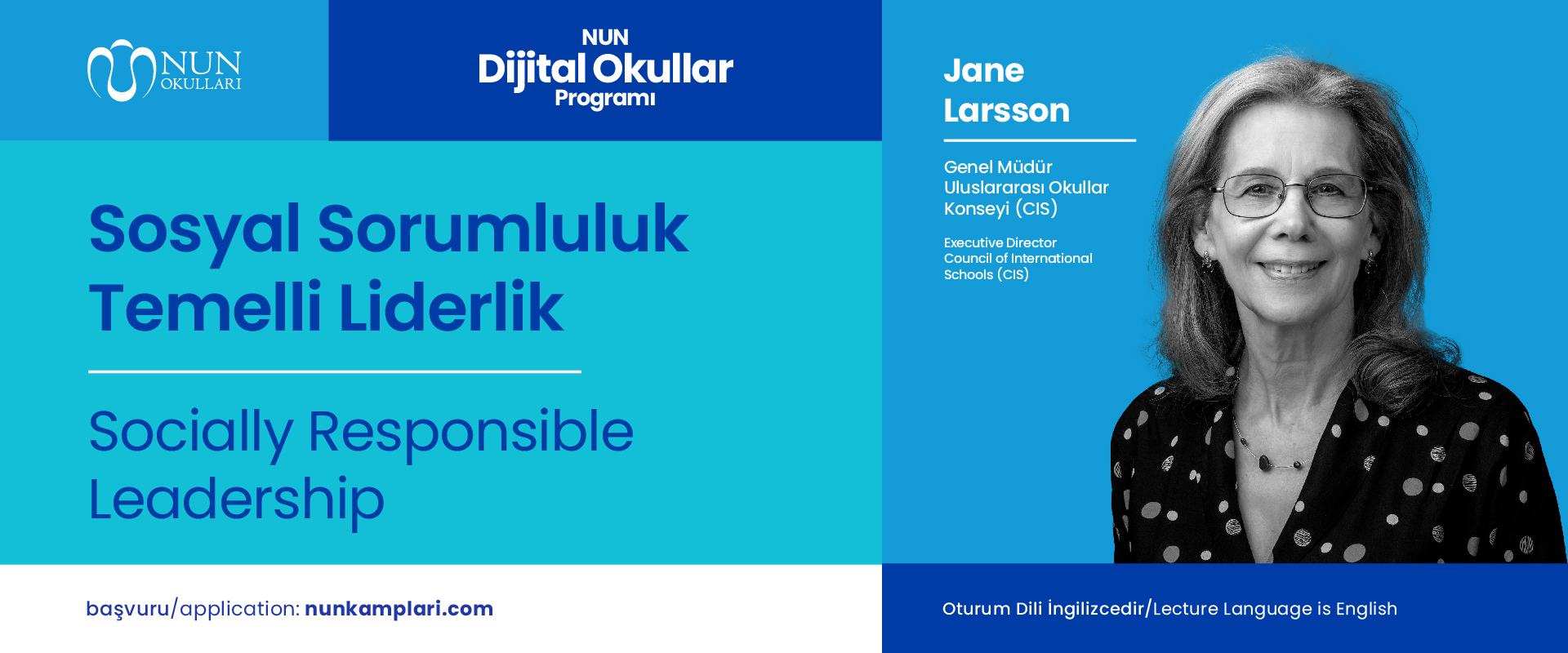 Socially Responsible Leadership
Lecturer Name: Jane Larsson
Working Place - Position:
Executive Director - Council of International Schools (CIS)
Country:  The United States
Biography: Jane Larsson has led the Council of International Schools (CIS) as Executive Director since her appointment in 2010. CIS is a global non-profit membership organization of schools and universities. As an international accrediting body, CIS guides and evaluates the continual improvement of schools to help them provide students with the knowledge, skills and abilities to pursue their lives as global citizens. Working across educational sectors, CIS connects schools and universities to more effectively counsel, advise and support students as they explore and transition to higher education study internationally. CIS membership now includes 1,370 institutions across 121 countries, each committed to achieve high standards in international education. Jane lends her voice to key topics shaping the future of international education, those which enable school and university communities to provide socially responsible leadership as they continually develop their programs. She currently serves as Chair of the International Taskforce on Child Protection and on the Board of Directors of the International Commission Advancing Independent School Accreditation (ICAISA).
Lecture Field: Digital Science School
Lecture Name: Socially Responsible Leadership
Content: In progress
Language: English
Certificate: At the end of the training, the certificate of success approved by NUN Schools will be sent to the participants by e-mail.

Program Price: 200 ₺ (VAT Includes)
*The fee for each module is 200 TL. By adding it to your cart, you can make your payment with your credit card.